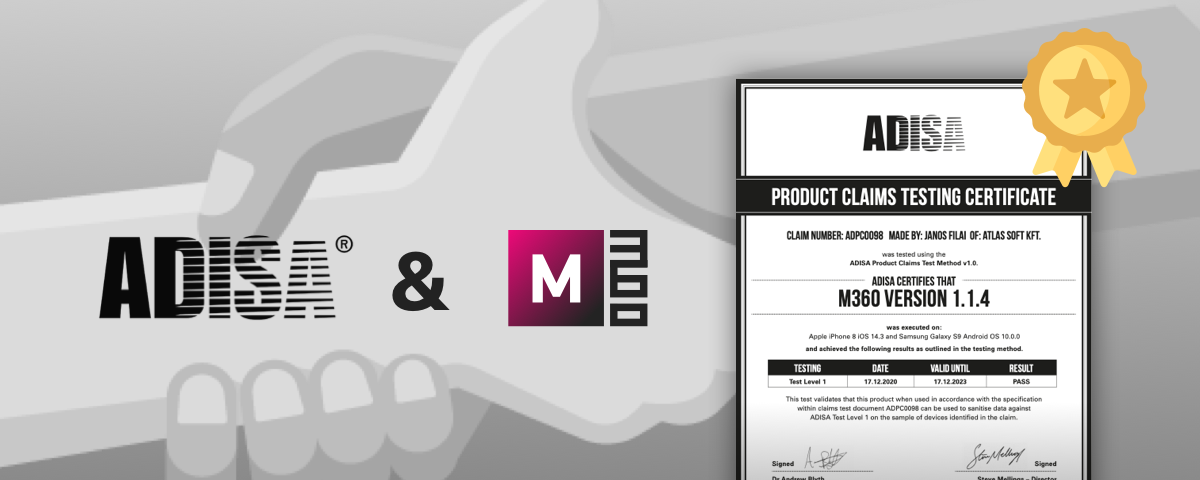 ADISA is an industry accreditation scheme for companies who provide IT Asset Disposal services and offers product approvals for companies with products which sanitise data.
M360 has successfully passed the ADISA Product Claims Test process for phone erasure, their official test validates that M360 when used in accordance with the specification within claims test document ADPC0098 can be used to sanitise data against ADISA Test Level 1 on the sample of devices (Apple iPhone 8 iOS 14.3 and Samsung Galaxy S9 Android OS 10.0.0) identified in the claim.
Click here to open the ADISA testing certificate (hosted on ADISA's website).