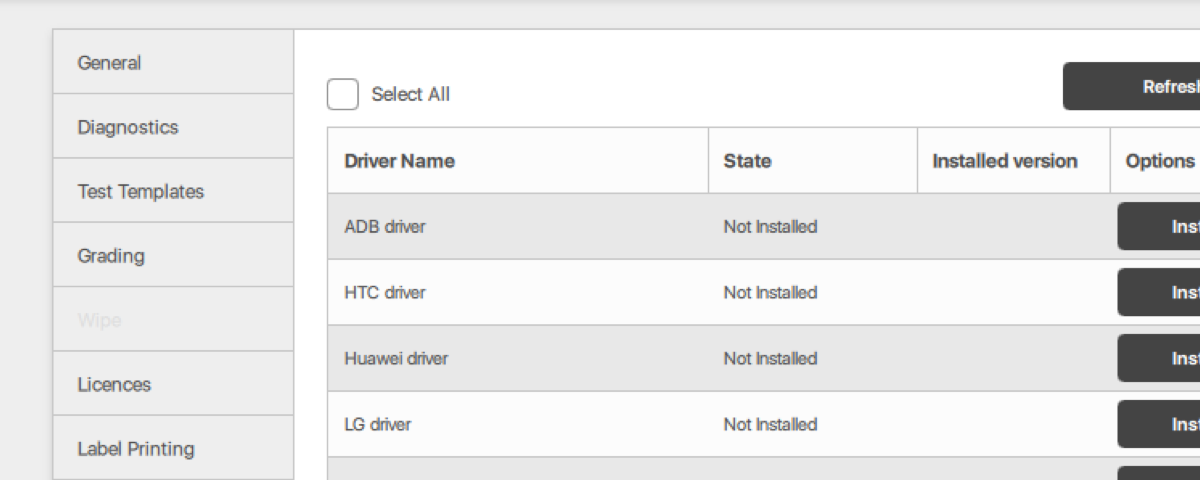 Some phones (or brands) might require a dedicated Windows driver to work properly or to be recognised by the PC. We know that hunting for these drivers on the internet is very time consuming and painful, so we created a driver manager that is integrated into M360. It offers drivers for most brands, including Apple.
You have the option to install drivers during M360 installation. And you can access the "Driver Manager" in the settings menu anytime. When there are new drivers available M360 will also notify you.
We do recommend to restart your PC after any driver installation to ensure that they are loaded in Windows properly.