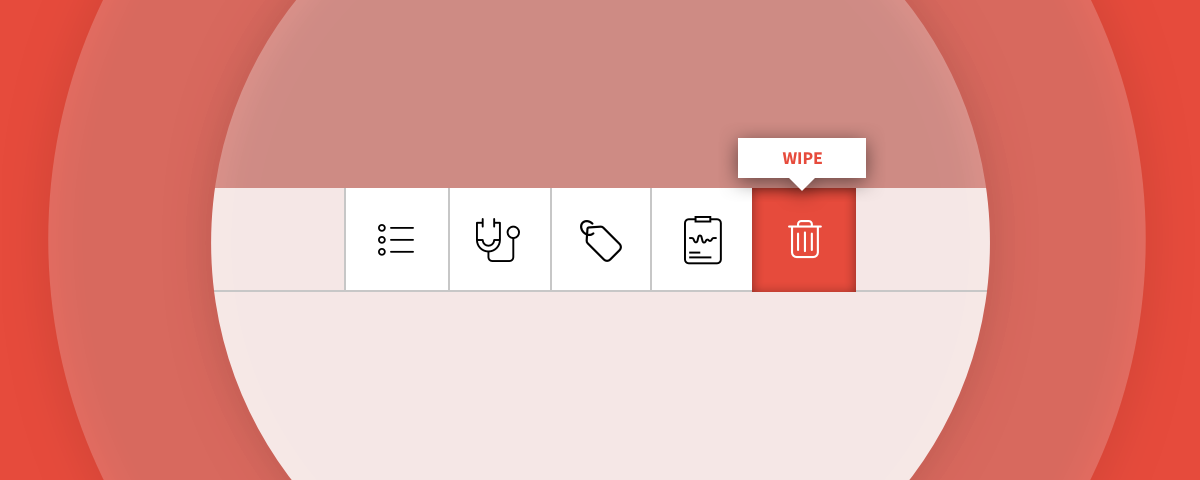 We offer two types of device wipe solutions. Choose the quick reset to factory settings or initiate thorough secure wipe from the wipe menu.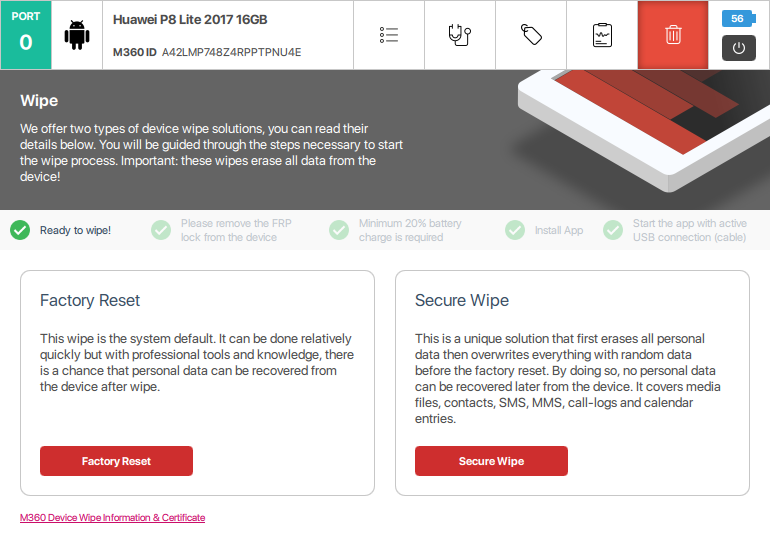 Quick Wipe - start the system default, reset to factory settings method with one-click
Secure Wipe - wipe devices securely, with no possibility to restore personal data (Android only)
Guided workflow: step-by-step requirements checker ensures flawless wiping.


Need to wipe / factory reset large amounts of devices fast and efficiently? Use our "Batch Operations" to handle multiple devices simultaneously.