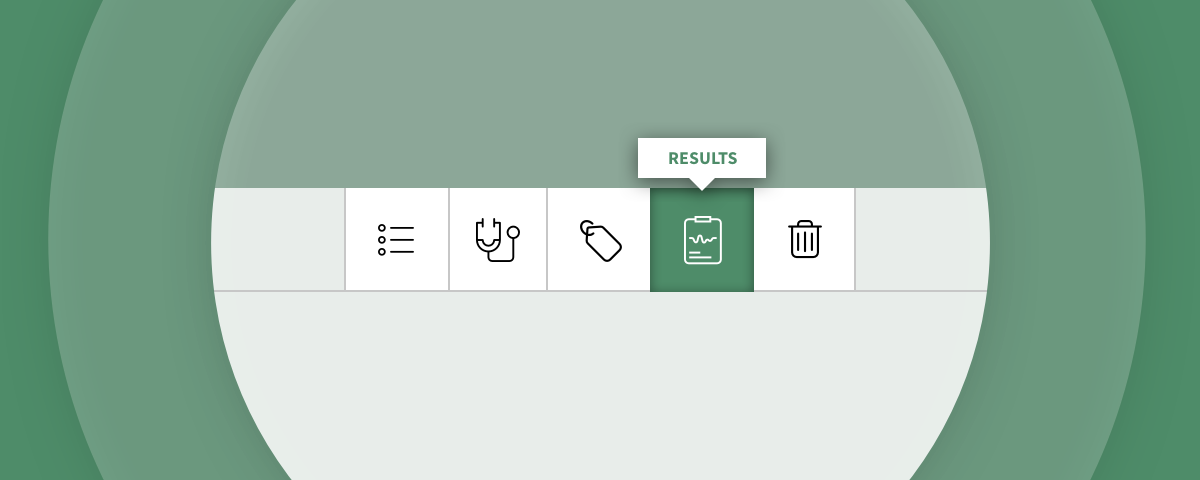 The results page offers you an easy way to check the results of the diagnostics and any saved grading data in the current session or even let's you view historical data if the device was previously connected.
You can create professional reports here and print, save, share online and export test results in seconds.
M360 will also automatically recognise previously connected devices and lets you browse your results from historical data.

Check and review every Diagnostics, Grading and Wipe result of the selected session.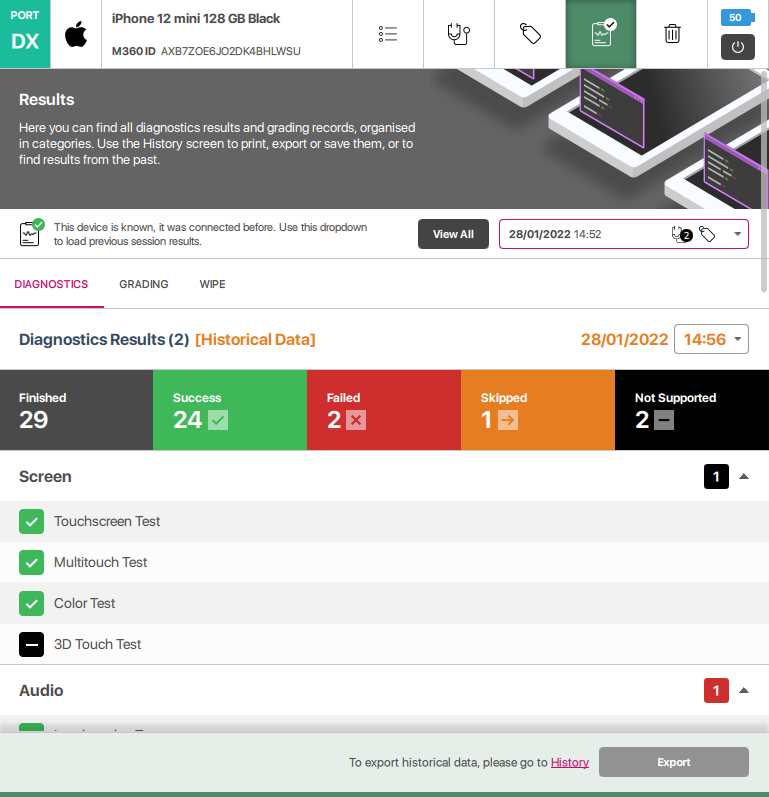 The export button allows you to create highly-customisable reports that you can instantly print, save, share online and export.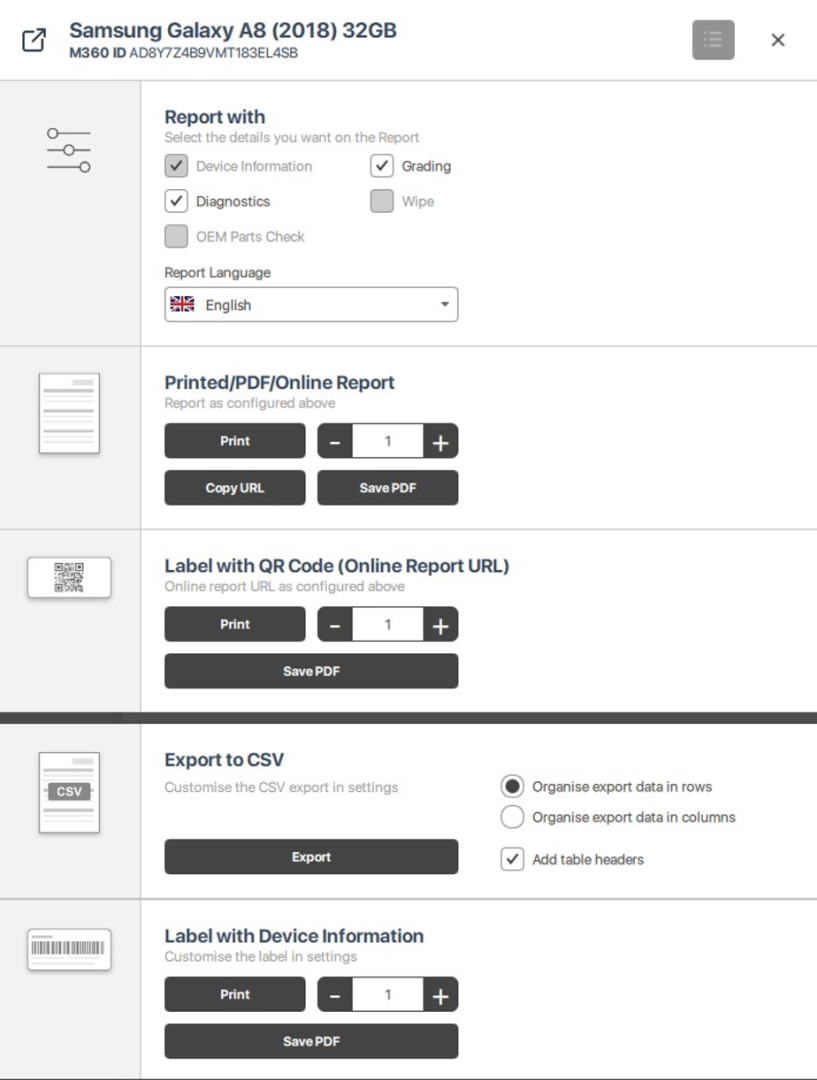 Create a report that fits your needs.
Choose which parts of your work are to be included and select the desired language.
Every report is available online, stored in our cloud, so both you and your customers can view your reports conveniently. You can just copy the report's URL or even label the report with a QR code that grants easy access to the Online Report.
Don't forget to print your customisable label with device information to help you keeping track of your serviced devices!
This detailed reporting system will prove a valuable asset for your company towards reducing subjectivity, building customer loyalty and making sure your customers will choose your service, every time.
Earn your customer's trust by providing them with detailed and reliable device status reports that they can easily understand.