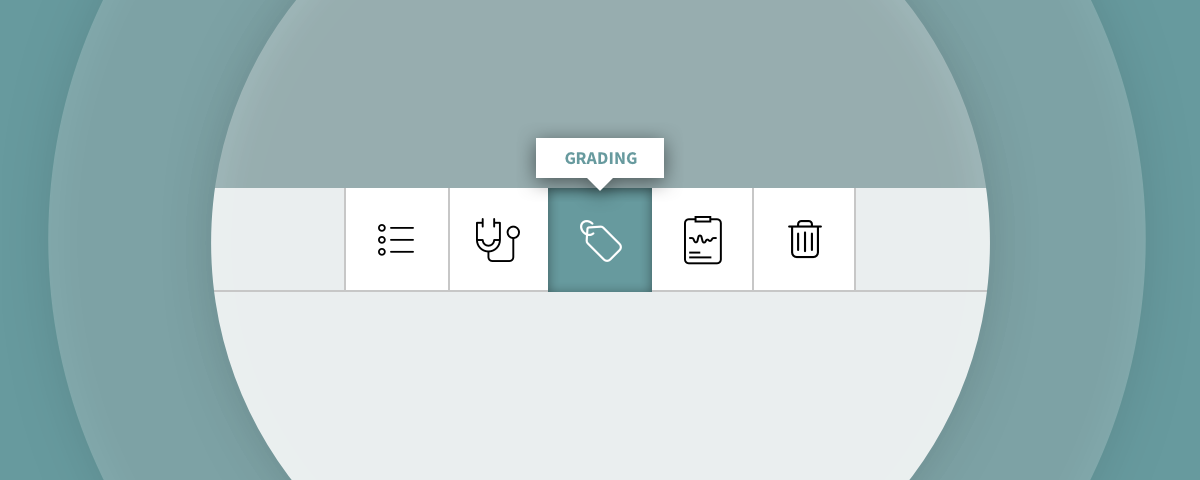 In our grading section, you can record the device's :
Cosmetic appearance - in four categories, with two grading systems
Register its accessories - charger, papers, box, etc.
Save additional comments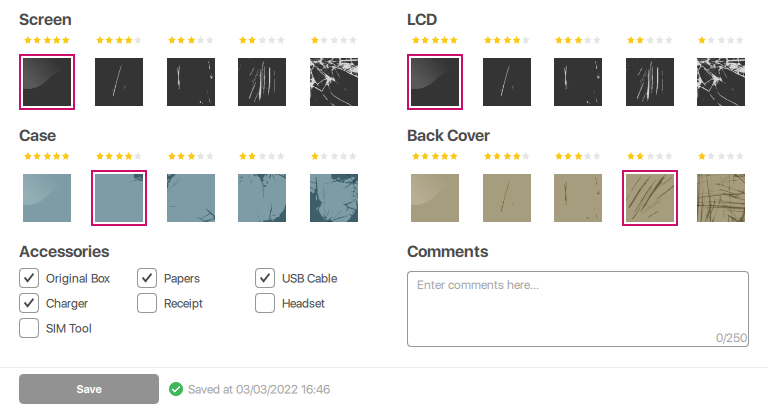 Rate the screen, the LCD panel, the case, and the back cover's condition with the traditional A-B-C-D-F system or with our convenient visual method.
Grading records are easily trackable in the "History" menu and the results can be included in M360's exportable device report.