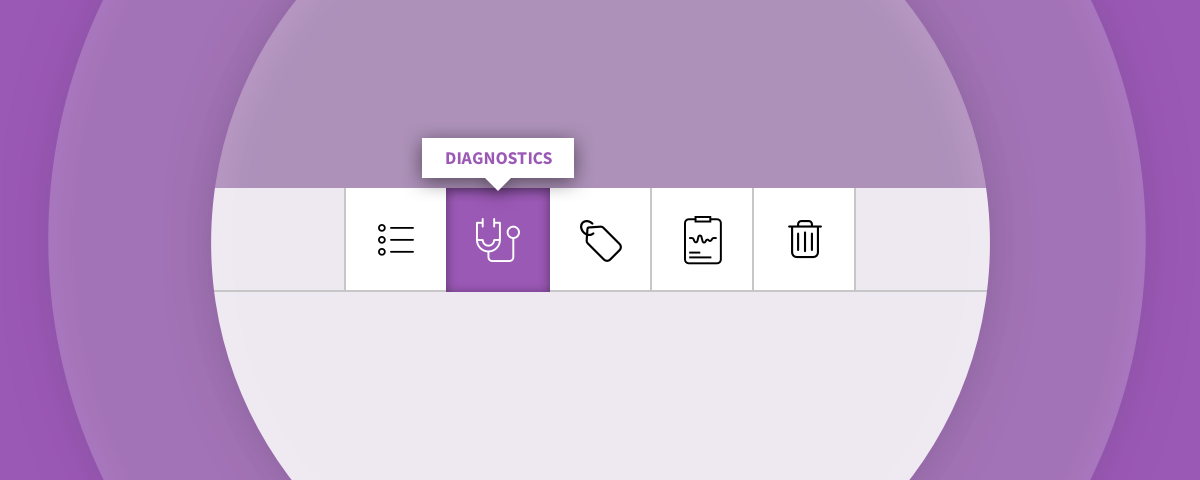 M360 features 30+ tests to diagnose many aspects (Screen, Audio, Hardware, Sensors, Connectivity) of a device. You can also create custom test templates to align M360 to your own testing process.
After a device is connected, to start testing, all you need to do is to select "Device diagnostics" from the menu.
One-click install the M360 mobile app (you can also do this in the left sidebar, on the small phonecards)
Make sure to have an active USB connection with the device
Start the M360 app on the device (we will try to open it autimatically)
and you are all set to fully test your devices!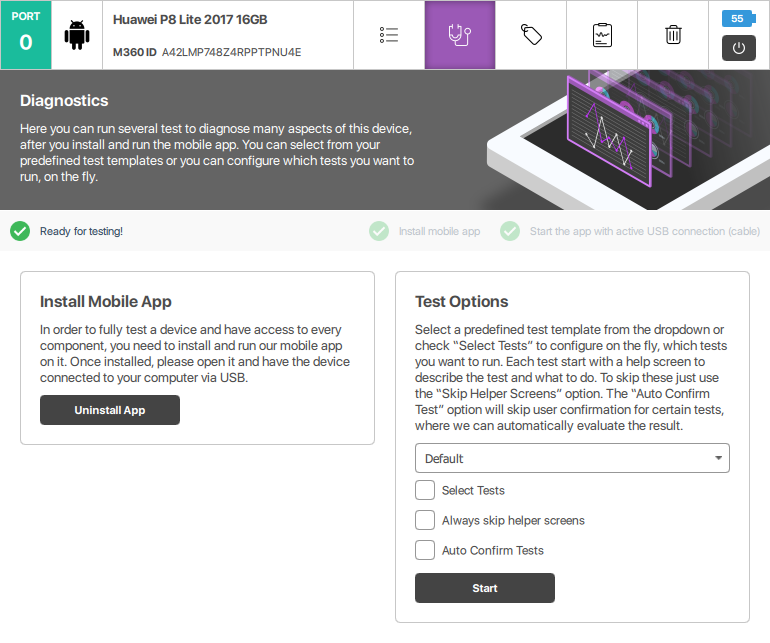 Once the mobile app is running select the desired tests or templates and hit start. Each test features detailed instructions on how to perform them.
When testing started, you can even unplug the USB cable from the devices as they will enter into offline mode and data sync will happen upon reconnection.
Need to test large amounts of devices fast and efficiently? Use "Batch Operations" to run all key functions and diagnostics on multiple devices simultaneously.
Our Current Tests
Touchscreen
Multitouch
Color
3D Touch
LCD
Loudspeaker
Ear Speaker
Microphone
Headset/Headphones
Automated Speaker and Microphone
Hardware Buttons
Battery Health
Rear Camera
Front Camera
Autofocus
Flash
Vibration
Storage
Stylus Pen
Biometric Sensors
Accelerometer
Gyroscope
Proximity
Light Sensor
Magnetic Sensor
Call
USB and Charge
Wifi
Bluetooth
GPS
NFC