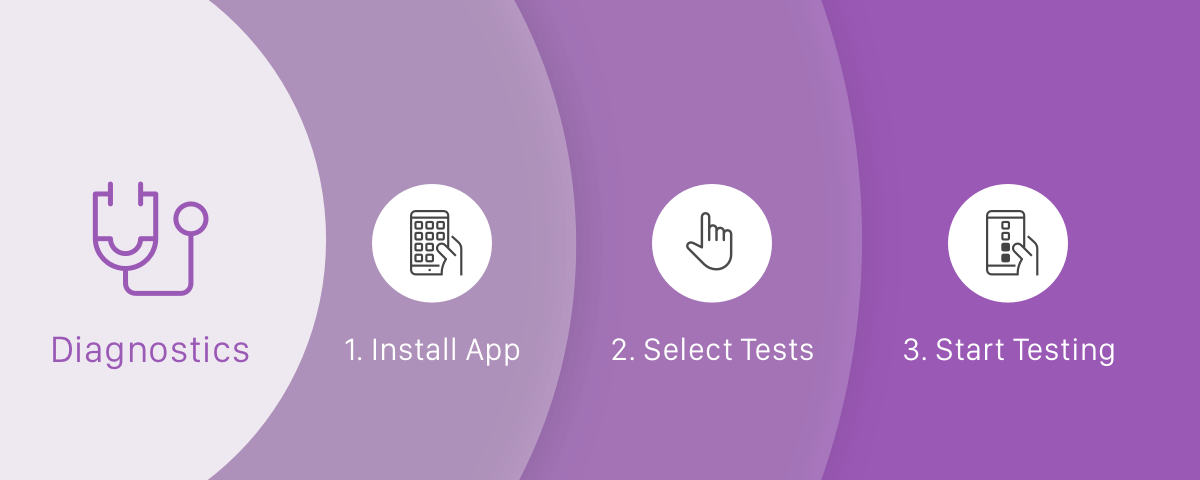 M360 features several tests to diagnose many aspects (Screen, Audio, Hardware, Sensors, Connectivity) of a device. You can also create custom test templates to align M360 to your own testing process.
To start testing just install and run the M360 app on the device, select the desired tests and hit start. Each test starts with detailed instructions on how to perform them.
Once testing started, you can even unplug the USB cable from the devices as they will enter into Offline Mode and data sync will happen upon reconnection.