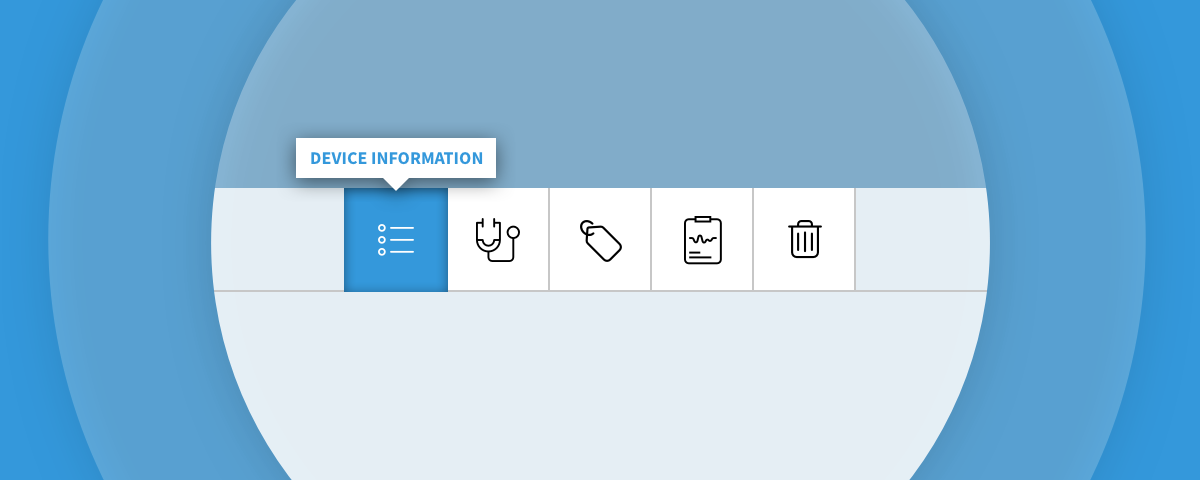 The first screen you see when you connect any phone or tablet. It reads all available key information from the device, such as IMEI, serial number, Google Account, Samsung Knox Warranty, Find my iPhone status, battery health, storage report, and many more - instantly.
M360 uses a unique ID number for each device session, that makes it easy to track your work in our "Work History".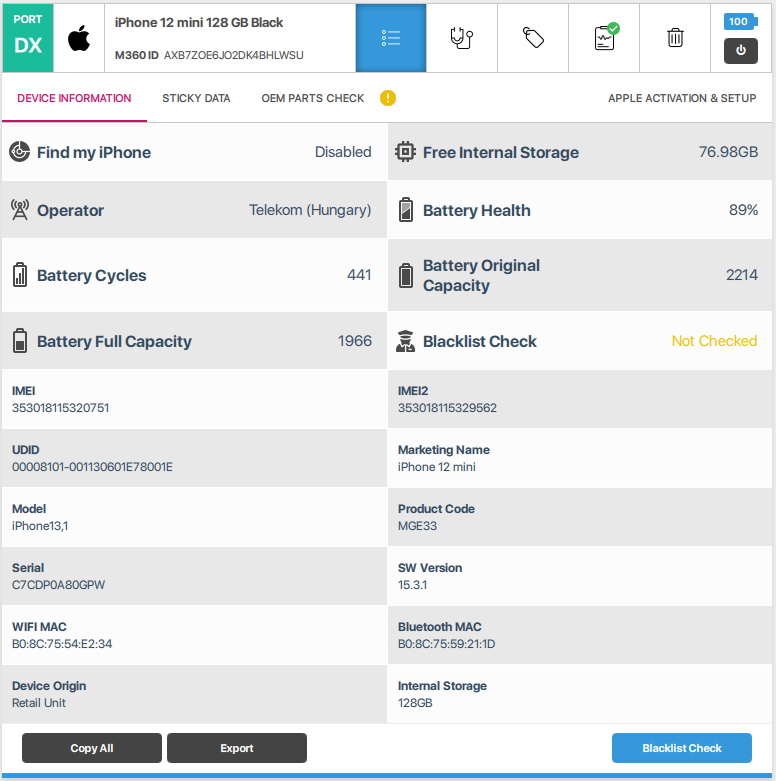 Most information is instantly available on device connection, but for some features you may need to start the M360 mobile application ("Device Lock" / "SD Memory Card"), or run a dedicated test to get proper data.
With the Blacklist Check button, you can run GSMATM International Background check on your devices to find out instantly whether a device has been reported lost or stolen (in the past 10 years) through the world's most accurate registry of device status.
Multi Device Layout
With M360 you can handle multiple devices simultaneously. When multiple devices are connected to M360, you can see all of them on the left sidebar.
The currently selected device is shown on the phone card on the right side of the screen, allowing you to utilize all of M360's functions.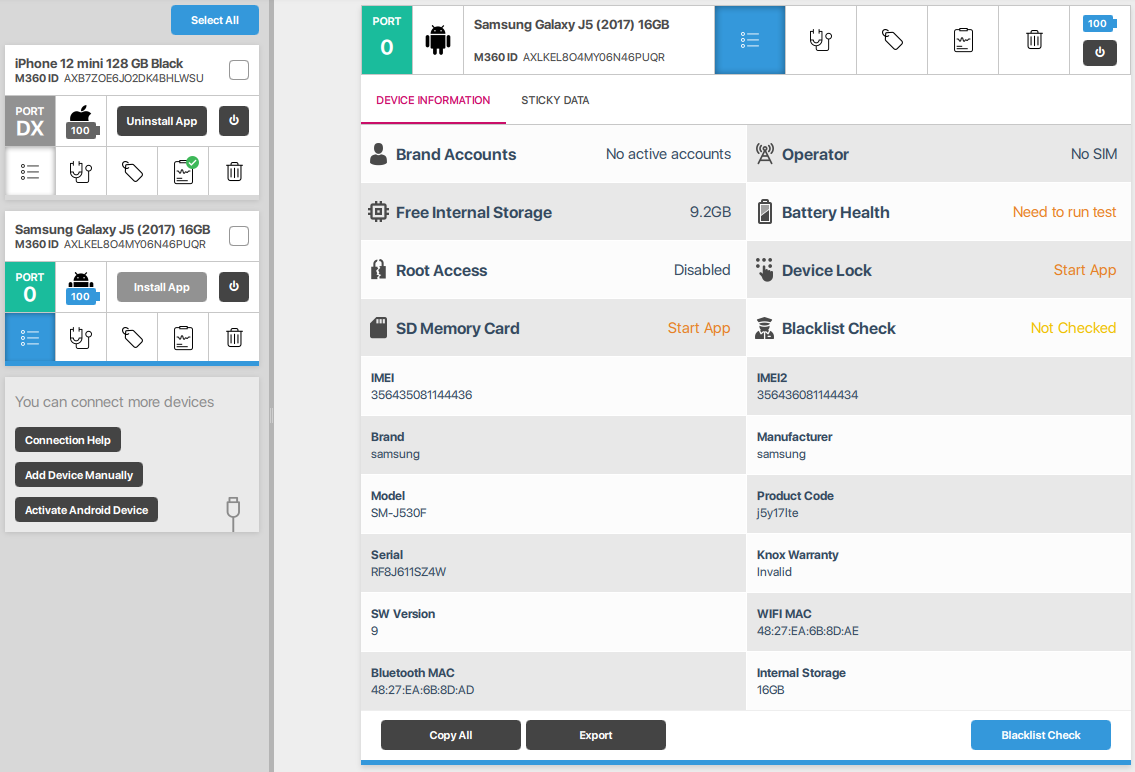 When multiple devices are connected, every main feature is available for quick access on the left side menu.
You can one-click view "Device Information", "Diagnostics", "Grading", "Results" or "Wipe". Furthermore, you can start the M360 app on the connected devices or you can turn the devices off with just a single click.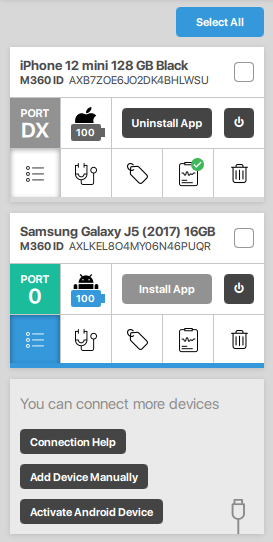 Need to handle large amounts of devices fast and efficiently? Or you need to run the same processes on multiple devices simultaneously? M360 has a simple and convenient answer. Use our "Batch Operations"!